Wallauer Wall of Color
Wallauer Paint & Design Center is Westchester, Putnam, and Rockland New York's top dealer for interior and exterior paints made by Benjamin Moore and Wallauer. Our stock includes many different types of paint, including low-odor paints, highly-scrubbable finishes and bathroom paints. The products are available in many different colors so that you can paint each room a unique and vibrant color.


One stop shopping in Nanuet
For paints, stains, and hardware – Wallauer is the ultimate destination in Nanuet. With years of experience inspiring beautiful home design.
New to the area? We encourage you to sign up for our New Homeowners Package. This package includes gift certificates and one-on-one service from our dedicated professionals. This is a great idea for making your new house feel more like a home!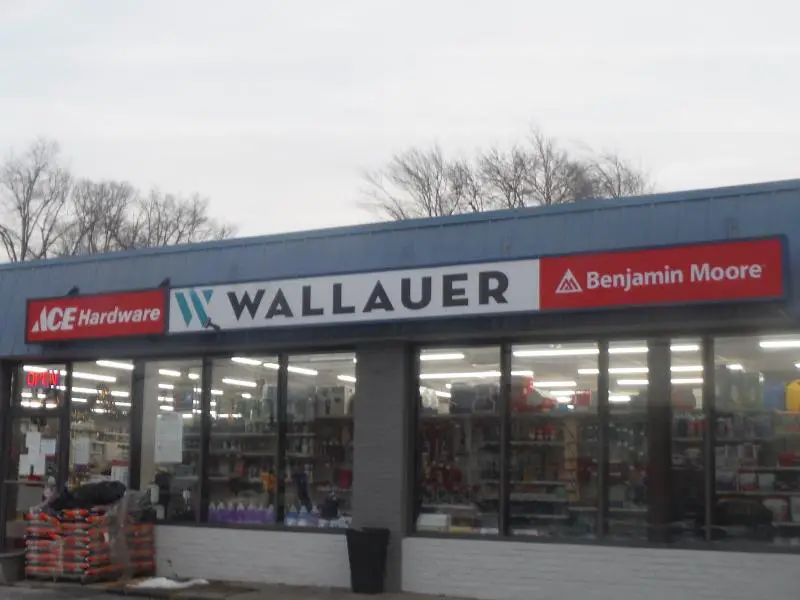 The only location in Rockland is in Nanuet
The Nanuet store also has an Ace Hardware Department. Visit the Nanuet store at 52 College Ave., Nanuet. Phone: (845) 623-6150

Wallauer also supports home and commercial contractors
Offering a variety of services including estimates, job specs and submittals. A dedicated sales rep can visit the job site with the contractor to assist with job estimates, writing commercial specs and preparing color drawdowns. Can also assist with enrollment in the Benjamin Moore Contractor Rewards program and the only dealer to offer auto submission of receipts for contractors.

Get the Best Family Activities
Sent to you weekly!