Vicki's Dance Studio and Kreative Kids
61 Maple Ave.
New City, NY
845-634-2202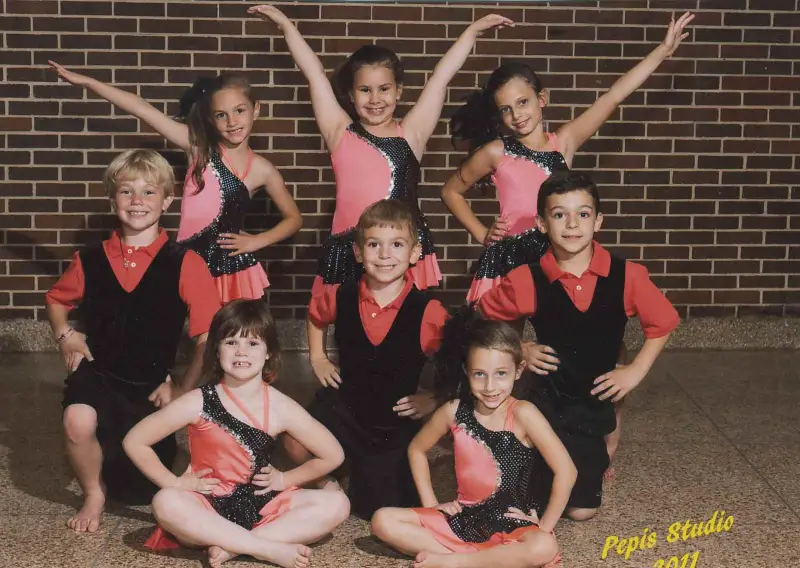 Vicki's Studio
Vicki's Studio, centrally located in New City, has been owned and operated by Vicki Giannetti since 1993.  Over the years, we have inspired and motivated our students to follow their dreams both in dance and in their lives. We provide a nurturing and comforting environment where students feel confident and proud of all their achievements. The instructors and staff at Vicki's Studio are dedicated to the students and teaching them technique while creating fun & exciting choreography.  Students are given individualized attention and are made to feel special and a part of our family.  Our friendly, non-competitive studio has something to offer everyone:  Dance, Gymnastics, Kreative Kids Toddler and Nursery Programs, Mylar Balloons, Birthday Parties, Cheerleading Clinics, Adult Dance Classes, Zumba, Line Dancing, Parents Night Out, and more.  Our variety of programs   strive to suit the needs and desires of our students and parents.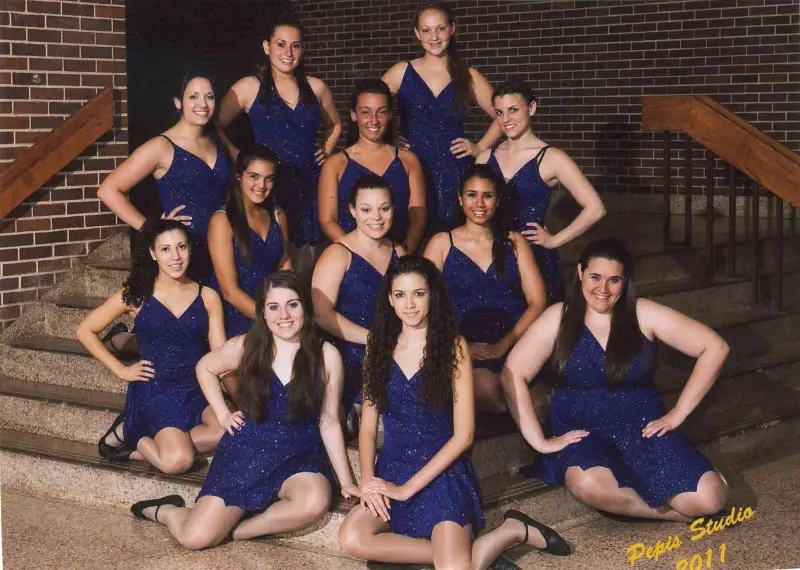 Dance Classes:
Jazz – Tap - Hip Hop- Ballet - Pointe - Lyrical -Modern -Creative Movement Musical Theatre (Dancing, Singing, Acting) -Boys Hip Hop -Gymnastics Combination Classes Beginner and Advanced Classes Available. ALL CLASSES ARE DIVIDED BY AGE AND ABILITY.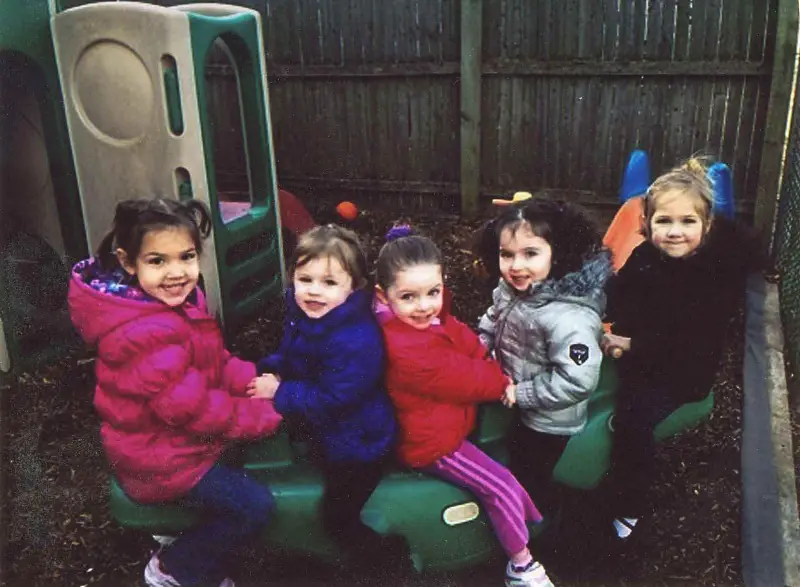 KREATIVE KIDS Toddler and Nursery Program
KREATIVE KIDS Toddler and Nursery Program Diapers Welcomed! 16 months - 4 years old (16 months must be able to walk) Kreative Kids is a nurturing toddler/nursery program for 16 months to 4-year-old boys and girls. Classes are divided by age. We offer arts and crafts, music with instruments, singing, creative movement, tumbling, story time, snack time, early learning skills and lots more. Our professional staff balances active and quiet activities as they provide comfort and love to each child, making separating easy. Classes are kept small to provide individualized attention. Register Today!! We Make Separation Easy!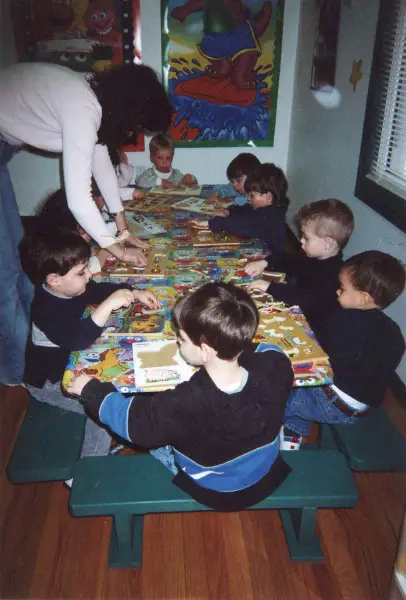 Kreative Kids Program Class Sessions
You choose the days and times most convenient for you. Children can come 1 - 5 days a week. Classes are 2 1/2 hours, Monday - Friday, and extended hours are available. Classes are divided by age and abilities. Monday - Friday: 9:30am -12:00pm or 1:00pm - 3:30pm Please Note: There are NO make up classes.
​​​​​​​Summer Camp Programs:
WE ARE THE BEST AND MOST REASONABLE ALTERNATIVE TO A FULL DAY CAMP! We cater to ages 16 months (diapers welcomed) to 5-year-old boys and girls. This multi-arts program includes music with instruments, creative movement, theme weeks, tumbling and a lot more. Other special summer programs for ages 3 - Adult include Dance, Gymnastics, Musical Theatre, Teen Dance Workshop, Costume Dress Up Tea Party, all boy classes and a variety of combination classes. Programs are 1 ½ - 3 hours with extended hour options.
Vicki's Studio Birthday Parties:
We Cater to Both Boys and Girls of All Ages **LET VICKI'S STUDIO GIVE YOU A BIRTHDAY TO REMEMBER** CUSTOMIZE YOUR IDEAL PARTY WITH US We offer a variety of birthday parties for all ages, for boys and girls. Some great party theme options are Hannah Montana/High School Musical, hip-hop, jumping gymnastics, Disney Dance Mix, dress-up princess party, and many more. We specialize in making the birthday child feel special and the center of attention. Our parties are very well organized at a price you just can't beat! Easy for the parents and fun for the children. Party packages include decorations, paper products, entertainment, and a party coordinator. Call for a party to remember.
Choose Your Party Theme
*High School Musical/Hannah Montana Hip Hop Dance Party *Flipping Gymnastics Party *Princess Dress Up Party *Disney Dance Mix Party *Arts & Crafts and Game Party COMBINE ANY OF THE ABOVE or CREATE YOUR OWN! *BOOK YOUR NEXT BIRTHDAY PARTY TODAY*
Please send me information about Vicki's Dance Studio and Kreative Kids
Find More
Read More
AFTER-SCHOOL

For more than 35 years, Vicki's Studio has been inspiring and motivating students. They offer beginner-advanced classes for ages 2-adult, including jazz, tap, hip-hop, ballet, lyrical, modern, creative movement, boys hip-hop, gymnastics, combination classes, and competitive dance team. Safely open for in-person classes following all CDC Safety Guidelines.
Meet the Director

Vicki is the owner and director of Vicki's Dance Studio and Kreative Kids, and has been offering toddler and preschool dance, gymnastics, musical theater, summer programs, and birthday parties for more than 25 years. Vicki maintains a fun-filled learning atmosphere in all her programs. The Summer Multi-Arts program is an outstanding part-time program for the child who wants to do a little bit of everything, and for the parent who doesn't want to spend a fortune. Everyone who participates in any of her programs from ages 16 months to adult will have a wonderful, personalized experience.
Get the Best Winter Activities
Sent to you weekly!