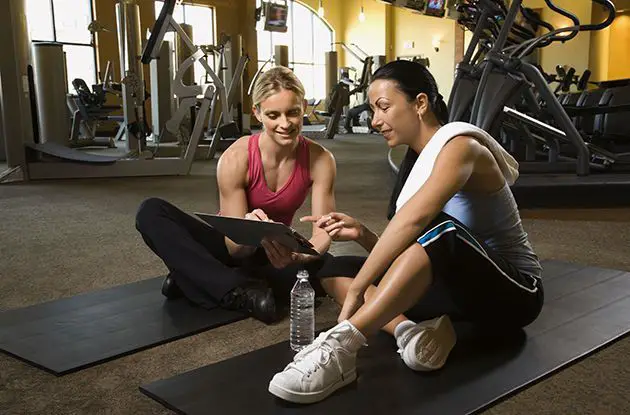 Gyms with Child Care in the New York Area
The kids will be entertained while you get your workout in!
Get the Best Family Activities
Sent to you weekly!
As a fairly young gym, Harbor Fitness in Bay Ridge now boasts a 20,000-square-foot fitness facility that offers a boxing program as well as yoga, Pilates, and boot camp. Harbor Fitness has childcare programs within the gym itself so parents can get their workout in while the kids are in a designated area that keeps them active and social.
Everyday Athlete
130 Clinton St.
718-852-6300
Everyday Athlete focuses on kid-friendly classes and training sessions. One program, EA Kids, shows kids how to develop their gross and fine motor skills, balance, agility, and core strength by completing obstacle courses. For adults, special trainers help you with pre- and post-natal body, body transformation and weight loss, corrective exercise, and post-rehabilitation.


Gyms with Child Care in Queens
The Rock Health & Fitness Club
22-15 31st St., Astoria
718-204-1400
In addition to providing members with free nutritional and fitness counseling, The Rock showcases a 30-foot rock-climbing wall, a professional boxing studio, and offers complimentary childcare with CPR-trained staff members.
Club Fitness New York
31-11 Broadway, Astoria
718 545 0004

While you're getting into shape with personal training and group classes, your kids will be hanging out in Club Fitness's interactive game room, which also acts as a childcare facility for patrons.


Gyms with Child Care in Manhattan
Asphalt Green
555 E. 90th St.
212-369-8890
With locations on the Upper East Side and in Battery Park City, Asphalt Green offers childcare and programming for kids, including martial arts, swimming, and even flag football. Asphalt Green also provides babysitting services for children 6 months and older.


Gyms with Child Care in Nassau County
Fitness Incentive
157 Deer Park Ave., Babylon
631-587-5766

From youth fitness programs to cooking classes, Fitness Incentive is the kind of gym that embraces different parts of fitness regimen. For serious gym patrons, there's the Extreme Fitness Program, which combines rigorous physical activity with crossfit techniques. There is also a daycare for parents who want to drop off their kids and join a sweat session.


Gyms with Child Care in Suffolk County
Big Al's Family Fitness
104 Merrick Road, Amityville Village
631-264-7114

This gym lives up to its name by offering something for every member of the family. A variety of exercise equipment, free weights, advanced training, plus 40 group fitness classes per week keep clients busy. Kids can play in supervised area called Lil Al's, and daycare is readily available.
North Fork Fun and Fitness
54655 Route 25, Southold
631-765-9118

North Fork is a place with a more mellow vibe for parents and children. Pilates, yoga, body sculpting, and cardio kickboxing classes are available for parents. For kids, there are beginner social interaction classes where they can learn about yoga, or simply just have fun in a playground-like setting.


Gyms with Child Care in Fairfield County, CT


The Edge Fitness Club
500 Kings Highway Cutoff, Fairfield
203-255-2582
The Edge Fitness Club offers different programs such as sports conditioning, youth obesity management, marathon training, and nutritional guidance. The Edge also has an on-site childcare center that keeps kids engaged in a more creative manner through story time, arts and crafts, music, and games.

RELATED:
Find a Great Nanny for Your Kids on the Mommybites Nanny Board
---
Want more content like this?
---